Huge bummer that
Screeching Weasel
's tour has been canceled after Ben Weasel punched two girls at SxSW. Most people think that it's not fair for a man to hit a girl-- I think it's not fair for a girl to repeatedly assault a man thinking she is going to get away with it.
After a very dramatic set, which had a more dramatic ending it was almost no surprise that the band broke up-- their entire set at SxSW apparently included rants about how much they do no appreciate the corporate music industry or music critics. After bashing music critics, these critics had a field day
reporting
and criticizing Ben Weasel.
I was looking forward to seeing Screeching Weasel play, especially because Night Birds were also in the line-up. As I've said before, I'm obsessed with Night Birds. I just got a pair of imitation ray bans with the Night Birds logo on the side-- I should say dollar store ray bans. They are a little big for my small girlish head but I still wear them every time I step out in the gloom that has consumed Philadelphia.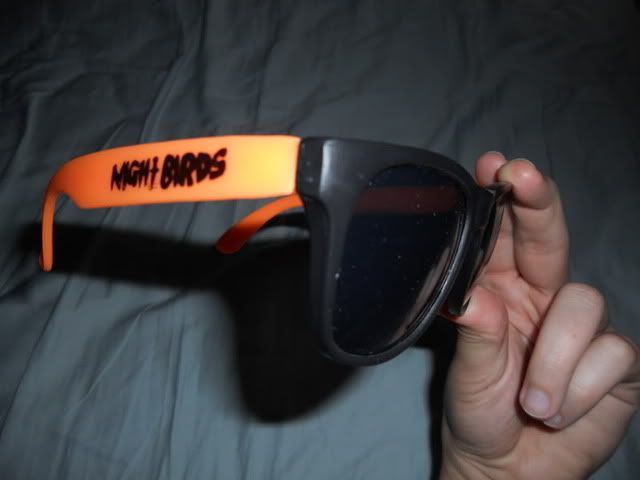 Night Birds has the greatest designed
merch
Ive seen in awhile. I bought a killer waves tee about a month ago-- it is made with comfortable material and is well designed graphically. It is not black and I still wear it religiously. Although, I try not to live in that shirt in light of the tsunami in Japan. Someone pointed out that people may think I'm an asshole because they don't know about the Night Birds.
My favorite album is Killer Waves-- so here is a
free download
so you can obsess too.