I'm not sure what it is about the warm weather that makes me crave heals and skirts. I've been obsessing over
Jeffery Campbell's
Lita platform booties in almost every color-- even though I know I would only wear them in
black leather
.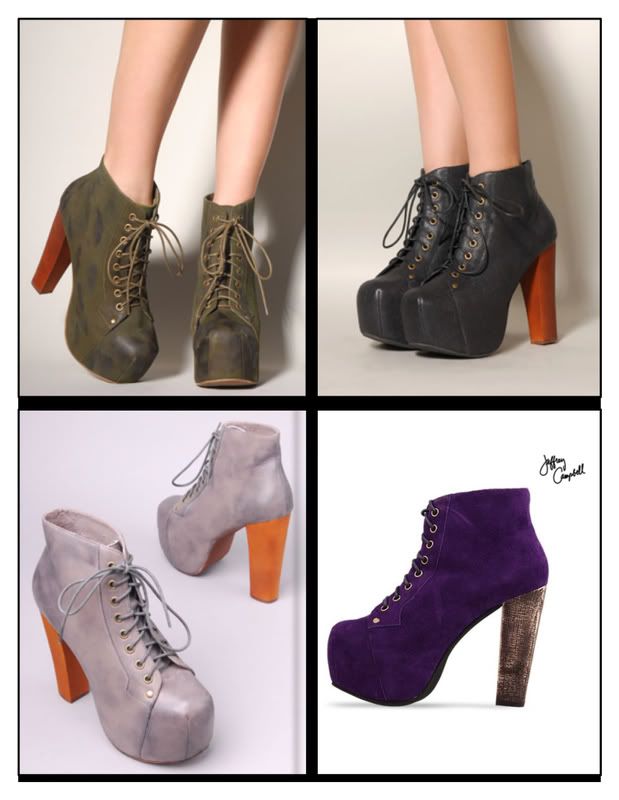 *
images are found, not my own
When and if I get these boots I will definitely have to pair them with a new corset from
Boom Boom Baby Boutique
*
images are from boomboombabyboutique.etsy.com
and with anything and everything from
Decadent Designs
.
*
images are from decadentdesignz.etsy.com
Both of these shops could easily satisfy the recent spring fever that has come over me. Even though black leather and lace combined with waist cinching corsets don't give off the general "Spring" feeling to the average individual.
It only matters that it does for me.
-AM