When making jewelry I do my best to avoid intricate hand piercing and riveting-- especially rivetting multiple layers in multiple places. This would explain why I am so captivated by
Carrie Boucher's
work. Everything she makes is so delicate yet so strong, both visually and physically. She uses precious objects like antique US stock certificates and places them behind vintage glass finds. These items are held together by intricately pierced and formed metal that emulates the same motifs used in the stock certificates. To hold everything in place and finish her product she meticulously rivets all the layers together.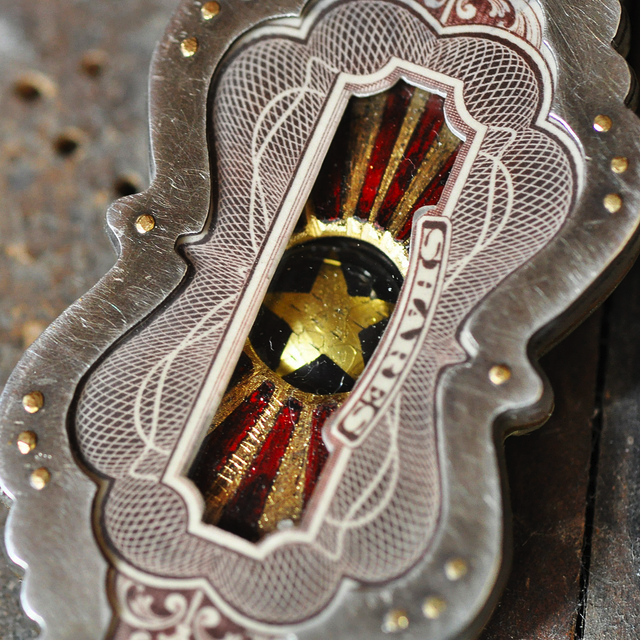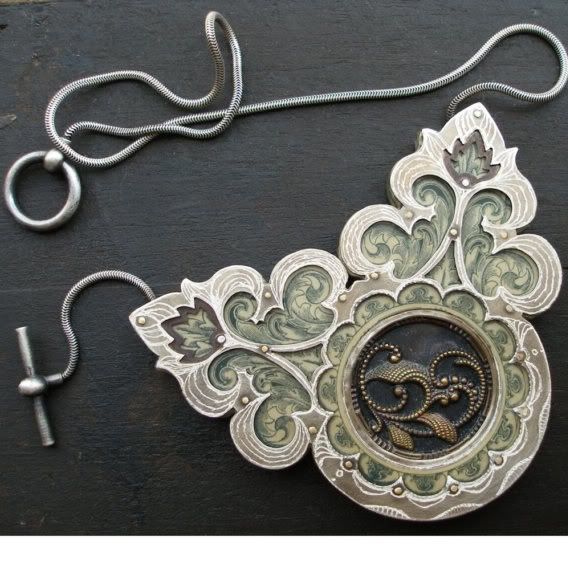 In my research I found that Carrie Boucher has a darker more industrial side.. She has a small line of works called "Parts Lite" that have a rougher more mechanical feel.
You can find these works, as well as other great pieces from the same artist
here
, on etsy.