In remembrance of Dr. Thomas Dent Mütter's 200th birthday I made a
treasury
on etsy of antique medical equipment and furniture, anatomical imagery,and apothecary objects.
Dr. Thomas Dent Mütter donated his collection of medical oddities, anatomical and pathological specimens, wax models and antique medical equipment to the College of Physicians in 1858, which is located in Philadelphia, PA. His collection was originally used for medical studies and research, but now is viewable on the lower levels of The College of Physicians, in
The Mütter Museum
.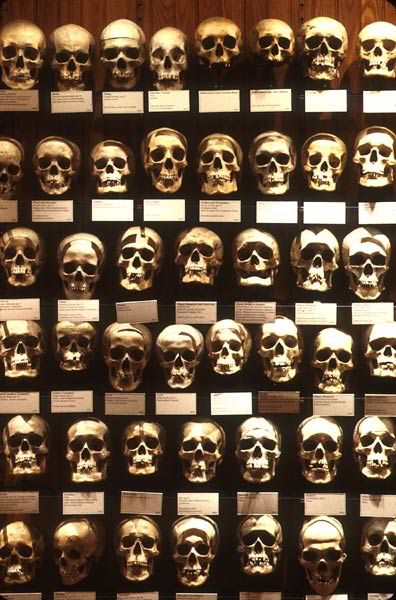 The museum is filled with goodies, such as: the Hyrtl skull collection, the conjoined liver of Chang and Ang, the body of the soap lady, and many other preserved forms in jars and cases. If you are ever in the area I highly suggest you take a visit!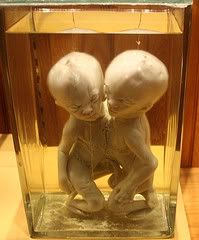 If you like collecting vintage oddities and unusual photographs definitely check out
diabolus
on etsy.
I'm obsessed with their vast collection of 19th Century post-mortem, mourning, medical, and freakish photography. Such as the great images below of the Tocci brothers and the disturbing postcard of thousands of human skulls and bones pouring out of the open door of an ossuary. (both photos are property of diabolus and can be purchased on
diabolus's etsy
) If you want to see more you can go to
The Thanatos Archive's
website and become a member to view their digital archive.